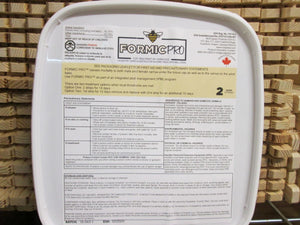 Formic Pro™ is certified organic

 

in New Zealand (a worldwide leader in organic standards) and can be used with honey supers on.
Most mites are hidden from our view, so don't depend on simply looking at bees on frames to assess mites. It is imperative to control your mite levels to ensure the health of your hive.
Formic Pro has a two year (24 month) shelf life from date of manufacture when stored as per the label. Each product box has an expiry date printed on the label, after which it is no longer legal for use.
Each dose consists of two gel strips. For the two dose pack you get four gel strips.
FORMIC PRO INSTRUCTIONS
https://nodglobal.com/wp-content/uploads/2019/11/US-FP-PL-007-Draft-1.pdf