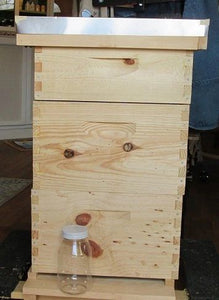 Grow Your Bee Yard with Our Affordable Full Hive Kit.  
Pick Up Only      
2 Deep Hive Bodies & 1 Medium Honey Super, Frames & Foundation, Inner Cover & Lid & All In One Bottom Board.
Please choose Pick Up Only at Check out. Shipping charges cannot be refunded.
 Simple "How To" instructions are posted on the website for building Hive Bodies & Frames.