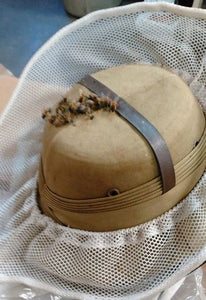 Get started with us!
It's a good day & you'll get a load of information. We even give you a whole packet for future reference! Pick a date & let's get Bzzzzy!!
Then, if you decide to purchase one of our Beginner Kits, you'll get a SECOND class. It's scheduled for the same day as your Assembly Workshop. This one is designed to teach you very specific & very important lessons for your first season. All the more knowledge to get you smarter!
Classes are held at the Williamstown Masonic Lodge on 111 Brush Hill Road in Williamstown. No hurry to leave! Ask as many questions as you want!